All Things New Again is family-owned furniture boutique and paint studio in Leesburg, Virginia (about an hour or so west of Washington, D.C.)
We have taught hundreds of people how to paint furniture beautifully -- no prior experience needed. And we are excited to share our classes with you online. Our goal is to give you the skills -- and the confidence -- to paint like a pro!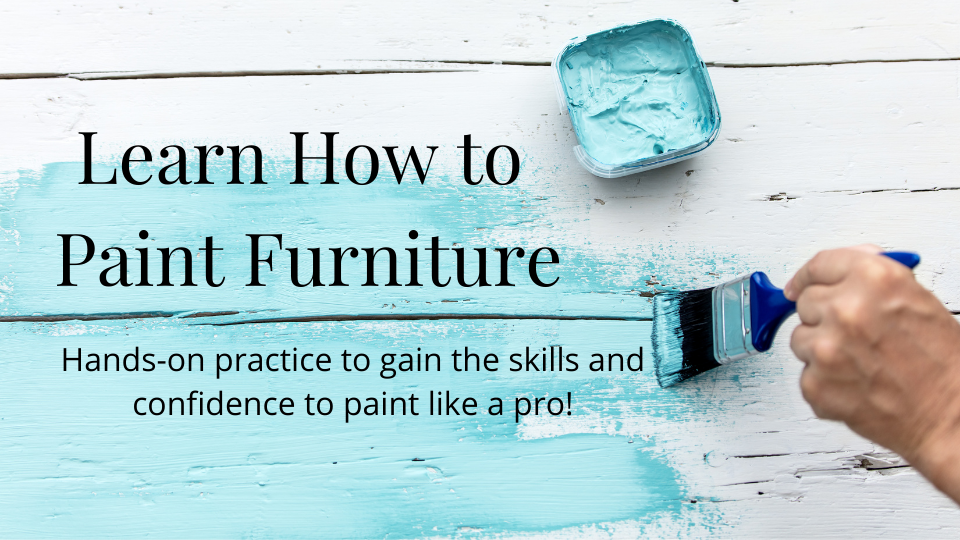 Learn How to Paint Furniture
This is a hands-on experience where you practice creating several popular furniture-painting techniques. Included in enrollment is a box of sample boards and other supplies to use in class. Plus a small project to try out your favorite techniques before committing to a large piece of furniture. No prior painting experience needed!